Share with friends


I would be glad to be your friend.

Here is a tool to help you share
business opportunity with friends.

Work at home... with Friends!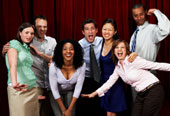 Join Friends Network
Click Here


Friends help friends succeed!

What's working for you?

Nothing is more important to growing your business FAST than Word Of Mouth.


Many people fail, a few succeed.
What is the Secret To Success?