Let me show you a tested & proven, completely passive system that allows you to know...

The #1 Secret To Success In Building Your Mailing List
Add New Subscribers To Your Mailing Lists Every Day! Learn The Mailing List Secrets Of The Pro's...
How many times have you heard some big shot marketing guru say "The money is in the list"? Probably more times than you can count, right?
And how many times have you thought to yourself: It must be nice to have a huge opt-in list!
You most likely know you need a big mailing list, but you frankly aren't sure how/where to get all these targeted subscribers.
Maybe you get frustrated because you don't have a dozen joint venture partners to help you build your mailing list. Or maybe you believe you need a massive advertising budget to build a great email list.
Here's the truth: You don't need joint venture partners or a lot of cash flow to build a HUGE mailing list that will drive your sales through the roof!
Trust me. I'm pretty much a recluse when it comes to networking and rubbing elbows. I have only a few joint venture partners willing to promote my sites and these good people have nothing to do with the system I'm going to share with you.
Pont in fact: You DO NOT need joint venture partners to add new subscribers to multiple opt-in lists every single day of the year!
And after I bombed in a bad way with some television promos, I stopped advertising for a full 12 months! Still, my list building efforts never missed a beat.
You can build a killer opt-in list without spending a ton of money on advertising!
If I Could Show You A Proven Formula For Adding Loads Of New Subscribers To Mailing Lists In Any Niche - 365 Days A Year AND On Autopilot Without JVs And Expensive Ads - Would You Be Interested?
Clearly if you're still breathing the answer to my question is YES! On this basis it's my pleasure to introduce my Mailing List Secrets...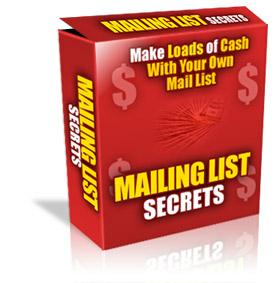 I've copied and pasted the easiest, most effective methods from my personal list building playbook into this amazing new system. You can get instant access to the exact tactics I use to grab new subscribers daily (without lifting a finger) for mailing lists in multiple niches!
Does my system really work like I say it does? Yes, and here's some proof for you...
The screen shot above shows a mailing list built without joint venture partners and almost no advertising. Using my methods you can build a list of this size or BIGGER!
This short, straight-shooting PDF and 10 complete video tutorials will turn you into a professional list builder overnight! Just look at what you'll find inside this kick-butt system:
IMLS PDF Guide.
10 Complete Video Lessons.
Float In Window Generator Software.
Three Base Opt-in Page Templates.
BONUS: Special Report Creation Guide!
Here's what this rock-solid product suite means in plain english...
| | |
| --- | --- |
| | The basics of why you need to build your list in the first place. |
| | How to choose the best autoresponder system for your needs. |
| | How to easily get targeted prospects to sign up for your list. |
| | How to create your own powerful "special reports" on any topic. |
| | How to set up an automated message series that creates maximum profit. |
| | How to get other list owners to give you subscribers for free. |
| | How to buy real subscribers instead of just paying for ad impressions. |
| | How to triple or quadruple the number of opt-ins from your blog. |
| | How to create special opt-in pages for maximum subscriber conversion. |
| | How to plug your opt-in pages into a constant stream of targeted traffic. |
| | Which exact resources you need to get to the next level quickly and easily. |
The bottom line could not be simpler: You'll get everything you need for building bigger, more profitable mailing lists starting right away!
But don't delay, as I can't guarantee I'll keep this offer on the table long-term. The only way to be 100% sure you'll get access to this system is to place your order right now!
The good news is, you can take advantage of my ludicrous introductory offer. Act now and download your Mailing List Secrets for only $7!
Use PayPal or Credit Card.

This isn't a trial membership. For just $7 you'll get access to your secure member area where you can download the entire system. And there is nothing more to pay ever.

Use Paypal...

This is the fastest, easiest method I know of for building a strong mailing list in any niche. I sincerely hope you'll be able to take advantage of this fabulous opportunity.

To Your Ultimate Success

Rolfe H. Green The Green Machine http://greensmachine.us/Greens-Machine.html

P.S. Stop wishing you had a great mailing list and start building one right now! This complete system is the easiest, most-effective guide you'll find anywhere online to turbo boost your list building campaigns immediately!

Take action now and start adding new subscribers to your mailing lists by this time tomorrow!
Really Thinking Of Passing On this Incredible Offer?
At Least Claim Your Free User Guide On 'Making Money With Autoresponders'!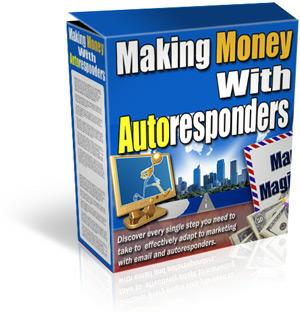 | | |
| --- | --- |
| | Let me walk you through the basics of setting up and using your own autoresponder account! Fill out this short form to receive your free report via email! It's easy as pie! |